How to Deploy an App Using Portals (cloud based app deployment)

A portal is a cloud based repository of mobile processes with user authentication and authorization. Once you are able to create mobile processes using the PROCE55® Mobile Modeler, you can start deploying them to users. You can create as many portals as you need and upload your mobile processes there using the Modeler. Upon inviting users to your portal, users apply for access. Immediately after assigning roles to portal users, they are able to use your mobile processes from the specific portal. It is very easy to follow and complete the whole procedure in a couple of minutes using the PDF guide below.

You can evaluate PROCE55® Mobile free of charge for 30 days (trial period). If you do not activate your account during this period of time, your portals and processes will be removed from the cloud system at the end of the trial period.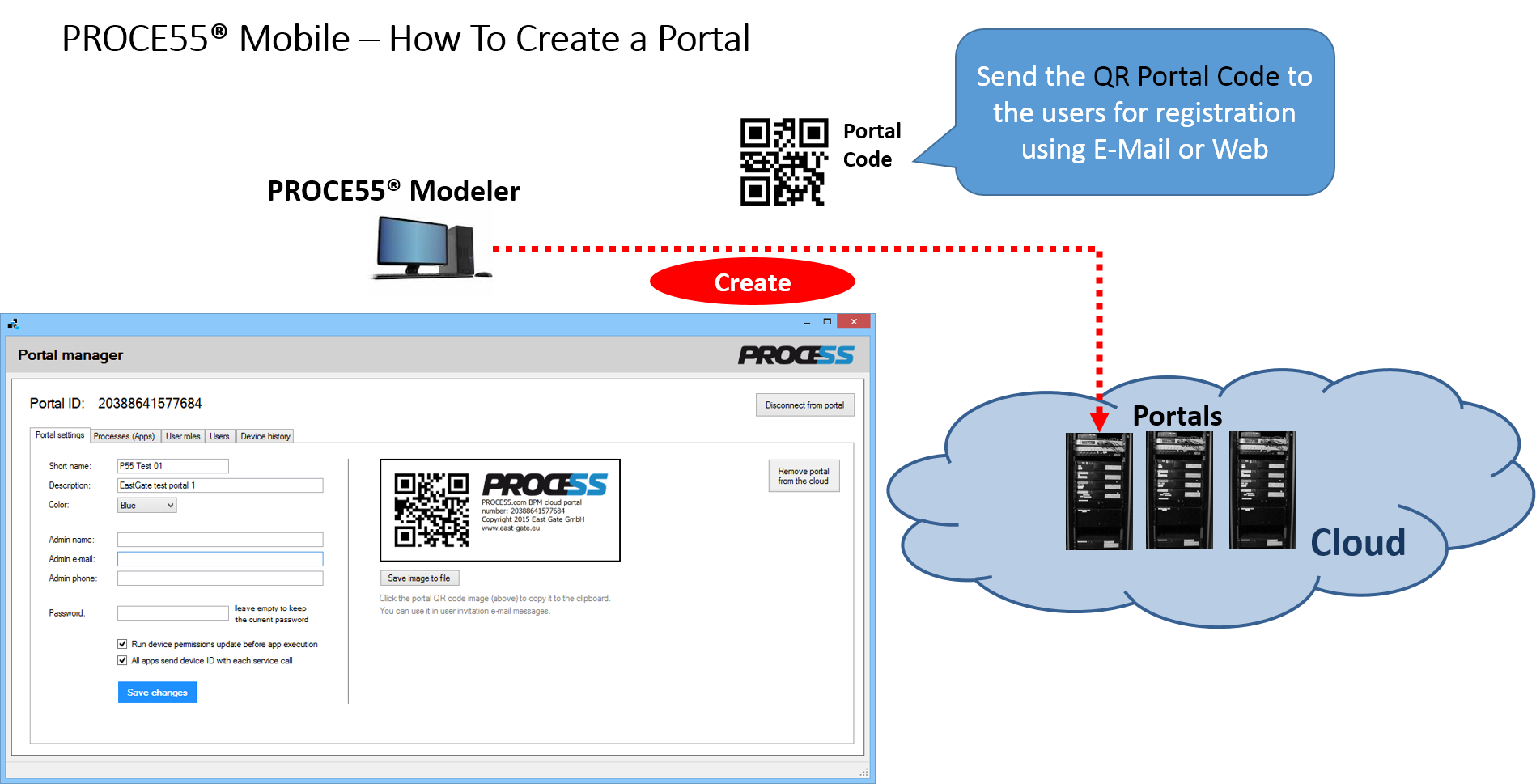 Download the 'Creating Portals' guide [*.pdf]